Quarried Products
Quarried products are produced by drilling and blasting sold rock. Once the drilling and blasting is finished, the stone is then crushed and screened into different sizes. Mainland Sand & Gravel pioneered the use of quarried products in the late 1980's when the vast majority of construction grade aggregates were produced for alluvial natural sand and gravel deposits.
Over time, quarried products have gained significant traction. Today, in many applications, 100 per cent quarried products are specified as the only suitable material because of their superior performances as base gravels.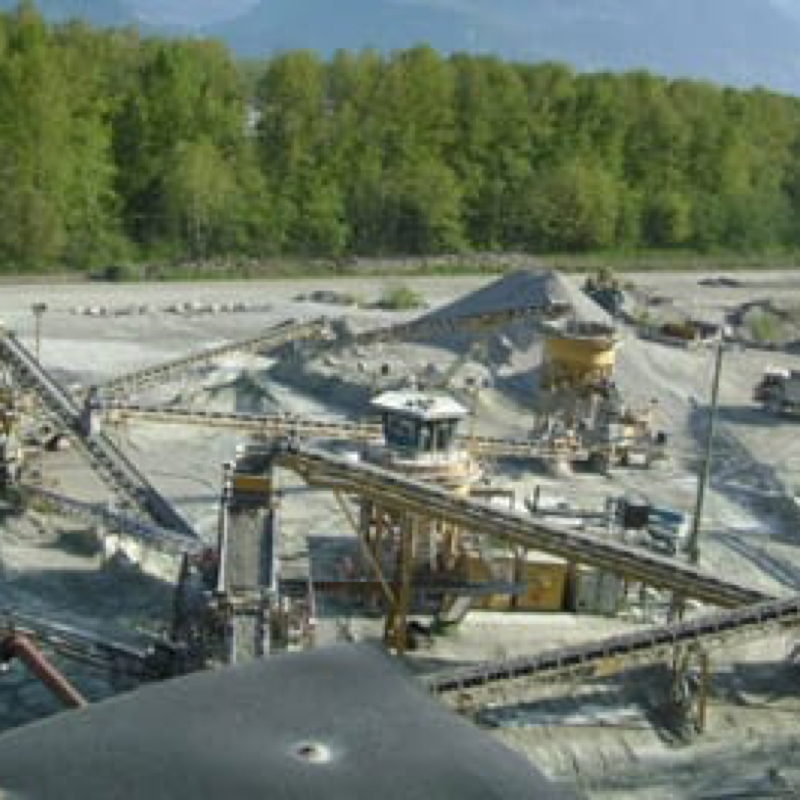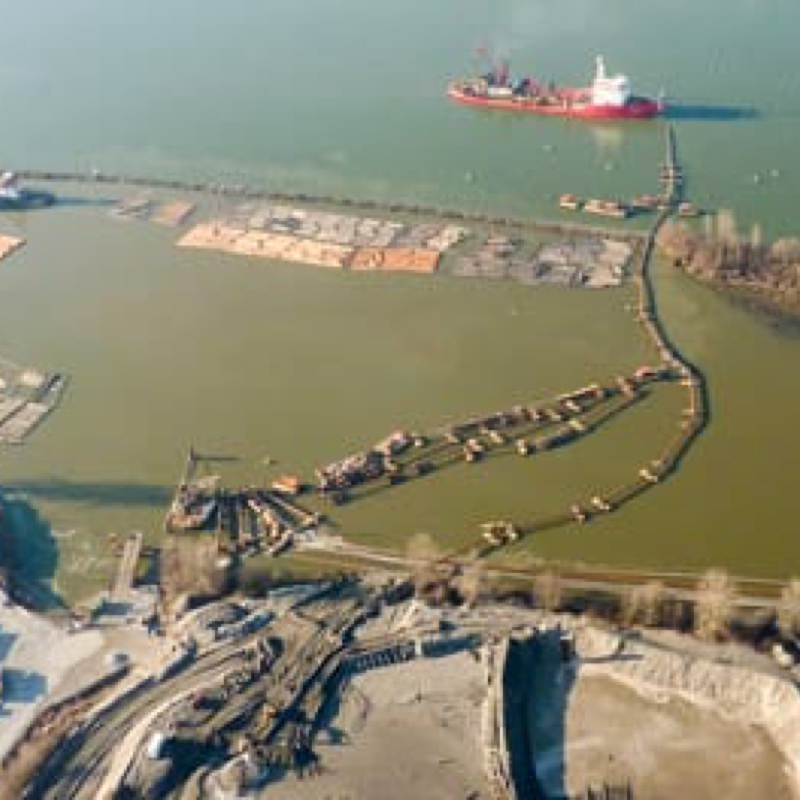 River Sand Products
River sand is a material produced by dredging the Fraser River. Each dredging season (June 15th – March 1st) Port of Vancouver dredges approximately two million cubic metres of material to maintain the shipping channel of the Fraser River between Richmond and Surrey. The dredging is necessary due to the sediment deposited each year during spring runoff. The annual dredging program is essential for both maintaining shipping channels and reducing the risk of flood to communities along the Fraser River. A portion of the material removed from the shipping channel is river sand suitable for use in the construction market. Mainland has three locations where river sand is deposited each year: No. 5 Road depot, Timberland Road depot, and Port Kells depot.
The primary use for river sand is for pre-loading because of its relatively light weight per cubic metre. When compared to other sand products, like bank sand or pit sand, river sand holds a 10-20 per cent weight advantage. This weight advantage adds up to big savings by reducing the number of tonnes required to achieve a certain volume.
River sand is also uniquely suitable for the use in construction of grass sports fields and/or top dressing of grass fields, golf courses and lawns. River sand has a very uniform gradation which makes it ideal as a grass growing medium.
Recycled Concrete and Asphalt
Reusing concrete and asphalt rubble from demolition and re-paving projects helps keep these materials from filling up our landfills. Currently, Mainland does not separate the concrete and asphalt rubble into separate finished products, preferring to blend the two materials together.
Mainland maintains and manages a concrete and asphalt recycling operation at the No. 5 Road depot. The depot accepts concrete and asphalt rubble for a tipping fee with the condition that the rubble is free from contaminants, including but not limited to rebar/steel, dirt, wood, or other construction waste. For more information please contact the No. 5 Road depot at 604 271-2555.
Adjacent to the Timberland Road depot is a concrete and asphalt rubble dump operated by RDM Enterprises. RDM processes the rubble into a saleable product, which Mainland then markets and sells through the Timberland Road depot. For information on dumping rubble at RDM (Timberland depot) please contact RDM Enterprises at 604 530-6310.
Products by location
Easily determine which products are available at which location. Download and view the product by location chart.